Deep Thoughts
Thoughts from the masters.
"He allowed himself to be swayed by his conviction that human beings are not born once and for all on the day their mothers give birth to them, but that life obliges them over and over again to give birth to themselves."
To a teacher of languages there comes a time when the world is but a place of many words and man appears a mere talking animal not much more wonderful than a parrot.
"Never say anything that doesn't improve on silence."
"We do know that no one gets wise enough to really understand the heart of another, though it is the task of our life to try."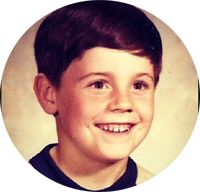 Mr. Pogreba
AP Language, Debate, and Word Clues
Quixotic Pedagogue
August is the time for travel, this year to Iceland, Spain, Portugal, and the Netherlands. If you want to follow the trip, I'll probably do some posting on my travel blog and will almost certainly post some pictures. I hope you all enjoy the rest of your summer!
http://i2.wp.com/www.quixoticpedagogue.org/wp-content/uploads/2016/04/evoracathedral.jpg?fit=1000%2C441
441
1000
dpogreba
http://www.quixoticpedagogue.org/wp-content/uploads/2015/04/quixbluelogo.png
dpogreba
2016-07-30 12:31:05
2016-08-14 14:08:36
Travel Time!